Pressroom
I continue to ignore advice that I should "publish at least monthly to stay in front of my potential clients". I only write when I have something to say. For example: on my work with enlightened venture capital firms and the startups in their portfolio.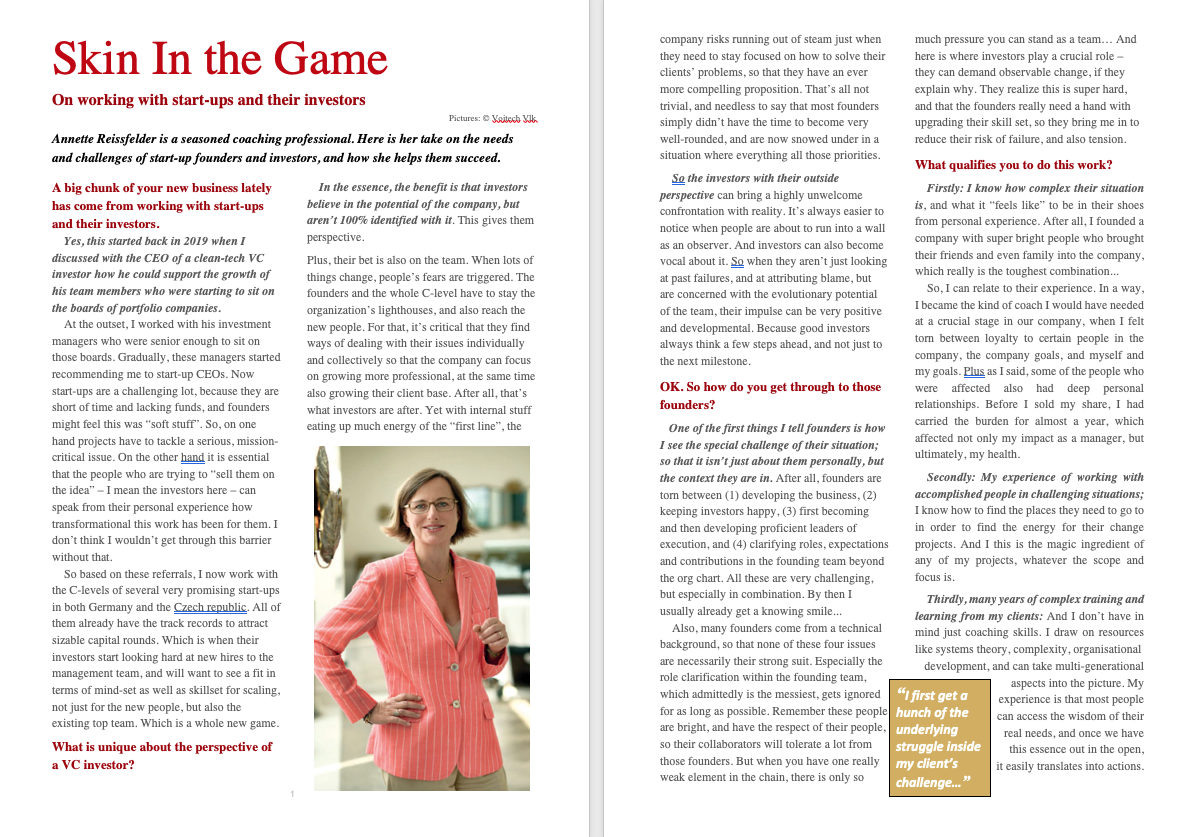 I do write a Christmas Newsletter for those in my community filled with philosophical thoughts, reading and listening tips, and much more. The below brochures contain several of those letters. I'd be happy to send you a copy upon request.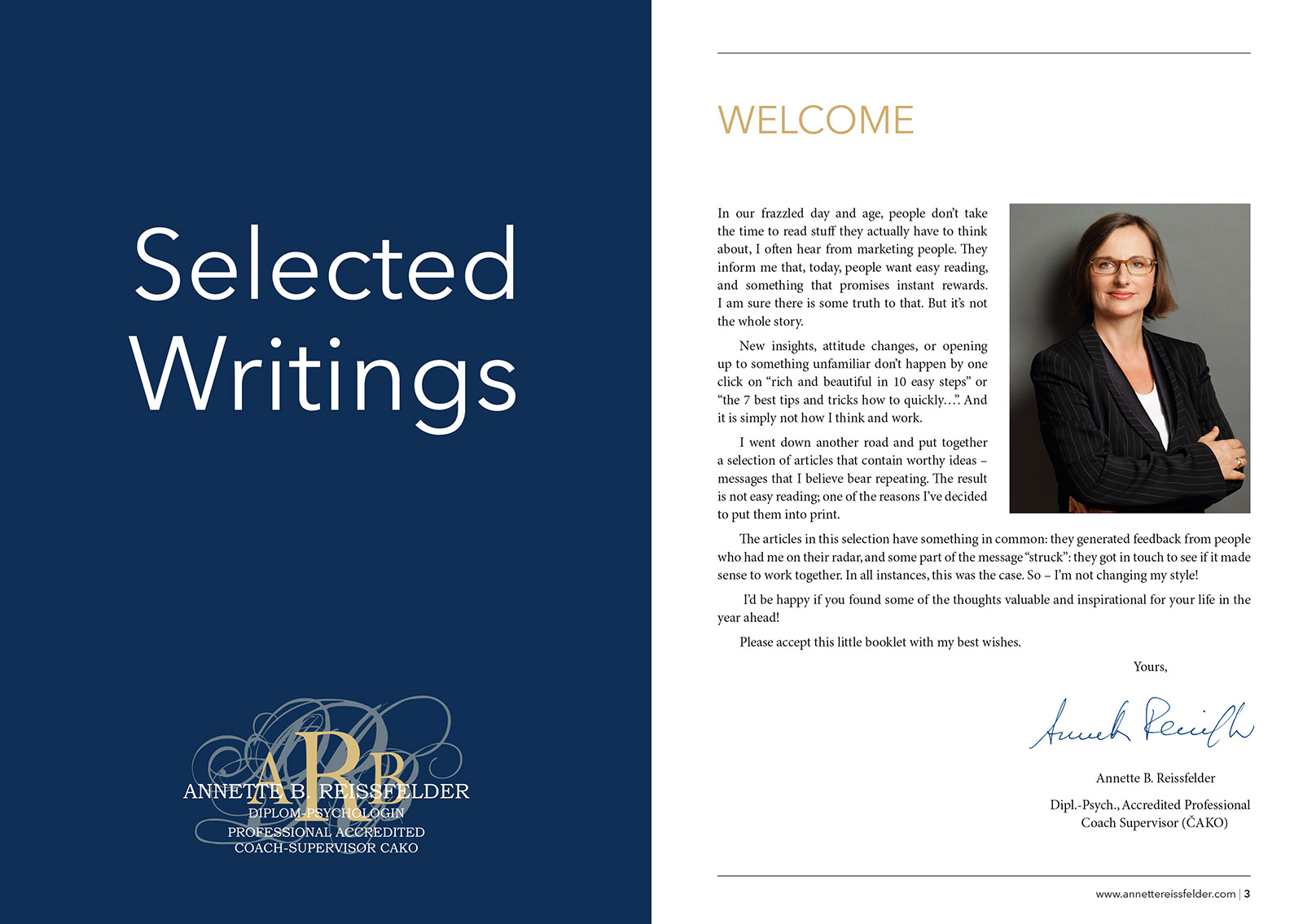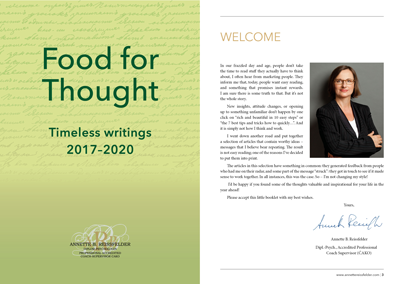 A Personal Coach for Senior Managers and Business Owners - Why?
Business Woman Article Series
I've been a contributor on management and self-management topics for Business Woman Magazine. Articles include: